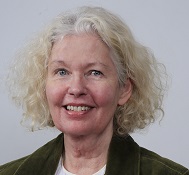 Rita Gray LMSW has been working with parents and children for the past 37 years. Her work began in Berkeley, CA where she started Thousand Oaks Afterschool, and the Black SheepTheatre Company, for children ages 3-10. When she moved to New York City, she worked at Covenant House Rights of Passage Program to strengthened bonds between homeless single mothers and their babies. Following this work, she directed an afterschool arts program for homeless youth living in temporary housing in midtown hotels. She received her BS in Psychology, and Masters in Social Work, from Hunter College. During her course of studies, she worked at Mt. Sinai Hospital Therapeutic Nursery with mothers and infants. She also worked at Goddard Riverside Child Care Center promoting the development of two and three year olds.
After taking time off to care for her own two children and write children's picture books, Rita
worked as a SEIT for children who needed individual support in the preschool setting. She has
worked extensively with Washington Market School, Jewish Community Project, Beginnings,
and The Day School. She extended her knowledge of developmental play during a two year
training program at the Jewish Board of Family and Children's Services. For the past six years,
along with her private therapy practice, Rita has facilitated peer playgroups at the Jewish
Community Project, where she has also taught two year olds and facilitated My Grown Up and
Me classes. She is currently the Developmental Specialist for Battery Park Montessori and Pine
Street School.